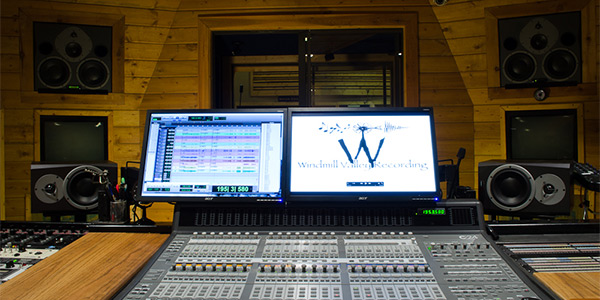 Windmill Valley Recording
Windmill Valley Recording is a first class, 32-input channel professional recording studio located just north of San Antonio, owned and operated by Carl Scheel. Big enough for a 20 piece stage band there are six acoustically treated isolation spaces for accurate audio capture. The tracking area, designed by David Rochester, features a large, high-ceiling live room (called the "Moon Room"), two large isolation booths (called the "Eagles Nest" & the "Bat Cave"), two amp closets (called "Leslies Closet" & "Marshall's Throne") and the "Airlock" between the control room and live room. A large Break room with room to stretch out & or eat is available for long sessions. Video cameras and monitors assist players where sight lines need help – providing a comfortable & functional working environment. If you're choosing between sound studios in San Antonio, rest assured that ours features truly state of the art acoustics, isolation, recording, and mixing equipment.
Windmill Valley Recording looks forward to working with you on your next studio recording project, and we're always happy to help you determine what setup will work best for your needs. Call us at 210-218-1132 to learn more.